How a Google Search Works
Writing a good research paper depends on the quality of your research. The quality of your research depends on the quality of your resources.
REMEMBER: If you use a search engine, evaluate the websites you find.
C

urrency
Is the website

current?

If it is very old, move on. Facts might have changed.

A

uthority

Is the author an expert on the subject? If you can't figure out who made the website (the person or group), move on.

B

ias

Why

was the information written? Was it written to inform, persuade, entertain or sell?
You also should check to see if the information is directly related to your topic. Just because you find an amazing story or fact doesn't mean it needs to be included in your paper. All information and sources must be related directly to your topic.
Try the activities below ...
Advanced Search Strategies
Advanced search strategies
Contrary to what you might think, advanced search strategies aren't just for advanced users. They're for everyone, whether you have a lot of experience with Google or just a little. The only tool you need is Google's Advanced Search page. You can access it from the results page by clicking the gear icon in the upper-right corner.
If you've never seen the Advanced Search page, you may be surprised by some of the things you can do. For example, you can narrow your results by language or reading level. You can also limit your search results to pages that have a certain domain, such as .gov or .edu.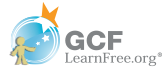 Is Wikipedia reliable?
Yes!
It's a better source of information than most websites, and it's a good starting point for research.
No!
Anyone can add or change information, even if they don't know what they're talking about.
The truth is, it depends on how you use Wikipedia. It can be a great starting point for your research, but you shouldn't assume that all of the information is true. Instead, use the references at the bottom of an article to find the original sources. Then you'll need to evaluate those sources to see whether they are reliable.
Keep in mind that some Wikipedia articles are better than others. For example, try comparing the following two articles:
The Bicycle article is well-organized and contains numerous references at the bottom. This is because many different people have worked on the article, and it has gone through many revisions.
The Andean New Age music article does not contain any references, so it's difficult to know whether it's reliable.
Using multiple sources
No matter what kind of research you're doing, it's important to look at multiple sources. Even a reliable website may not include all of the relevant information. Using multiple sources allows you to see all sides of a story, which gives you a better perspective than if you had only looked at one source.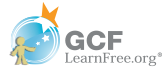 Do These Web Sites Contain Facts or Fluff?
Which dog care website contains information, and which one is a joke?
How About the Websites in ths Activity?
How about the websites below? Are any of them real?